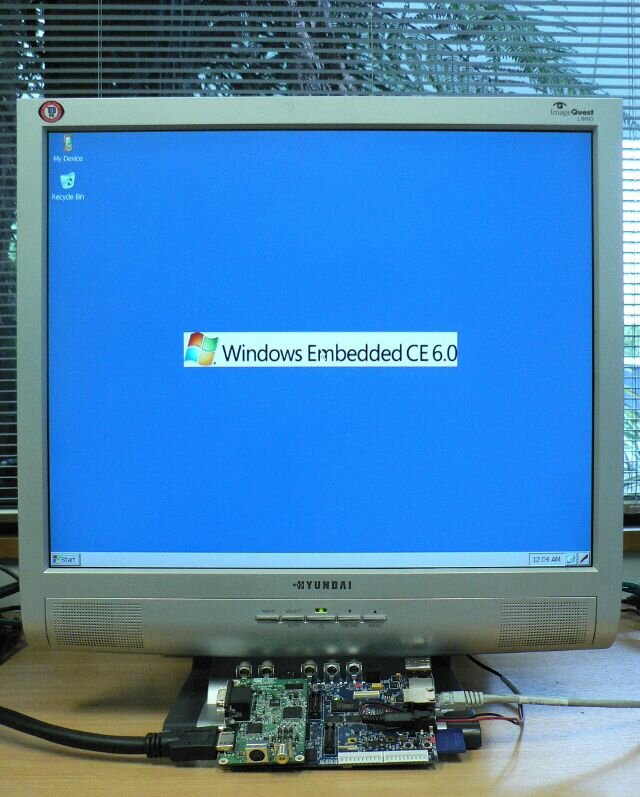 A common use of our (OMAP3530) technology is to display digital video content on standard televisions or computer monitors. It is a fairly trival task to attach a DVI/HDMI transmitter to the RGB output of the OMAP3530 to provide a very versatile digital video solution. The trick is to detect what resolutions and frequencies are supported by the connected television. Luckily there is a standard for this.
The Display Data Channel (DDC) is a protocol that can be used to control a display/monitor via a two wire physical link. DDC is found on most recent computer monitors and is also part of the HDMI cable specification. The most common version of DDC is actually implemented as a standard I2C bus. A DDC compliant display acts as an I2C slave and allows available resolutions and settings to be requested over the bus.
The Extended Display Identification Data (EDID) is a data structure that describes information about the display. It is this structure that can be read over the DDC and is specified by the Video Electronics Standards Association (VESA). The most commonly used version is v1.3 and it is this version that is used by HDMI compliant devices.
Given most embedded devices have I2C busses, it is a trival task to connect to the DDC of an HDMI connector. So once you have a working I2C bus, reading the EDID is as simple as reading 128 bytes at I2C address 0x50. The "parse-edid" application which is part of the "read-edid" opensource package can be used to parse the binary blob that is the EDID to something that is human readable.
Critical to most embedded applications is parsing the supported resolutions. Unfortunately the information in the standard EDID is not always enough to make these decisions. This information is usually stored in "extension" blocks that are stored after the standard 128 byte EDID. Each extension block is of type audio, video, vendor specific or speaker. Each video extension block contains a supported resolution and suitable refresh frequencies.
While connecting off the shelf displays to embedded devices can by a very quick way to add large display capablilties, the reality is that most televisions and monitors are quite specific about the resolutions and refresh rates the need to operate at. Hence to properly support consumer displays, the DDC channel and EDID parsing must be implemented on the embedded device and resolution and pixel clock set accordingly.